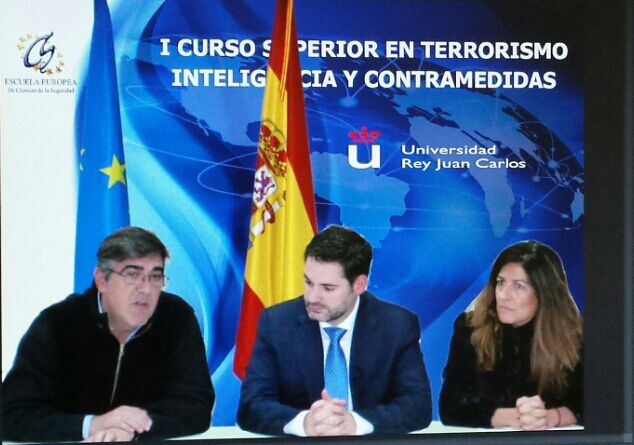 Specialized training in the fight against terrorism
[vc_row][vc_column][vc_column_text]In the words of the Ministry of Foreign Affairs and Cooperation, terrorism constitutes one of the most serious threats to international peace and security. It represents one of the greatest violations of human rights and fundamental freedoms, as well as the principles of democracy and respect for the rule of law.
Unfortunately, Spanish society is fully aware of the effects and population consequences that the existence of terrorist groups cause in a state, so that it is clearly necessary, in order to guarantee a peaceful coexistence regime in accordance with a democratic and social society. freedoms, have the optimal response measures to such unwanted situations.
Unquestionably, in our country specialized groups have been developed in the work of action, prevention and effective response to unpleasant situations with a terrorist signature. In this sense, many of them today want to be part of the development of specific and specialized formations in the fight against terror.
We are aware that the best way to act diligently and effectively in these situations is by knowing, from the root, their creation, their methods of action, their ideologies and their internal and external organization. That is why from the European School of Security Sciences (EECS), and the collaborating entities, we give you the possibility of having access to an academic training unprecedented in our country, where the main objective lies in the will to instruction and knowledge of the technical and human resources available in order to obtain highly qualified professionals in the work of treatment, prevention and response to actions of a terrorist nature, both nationally and internationally.
From the point of view of the private sphere, these are highly qualified studies that broaden the range of functional possibilities in consulting and advisory, both nationally and internationally, and within the Private Security sector. These studies have a recognized valuation abroad and are achieving one of the best-positioned evaluations at a training level by private companies and large multinationals.
Course contents
The Higher Course in Terrorism, Intelligence and Countermeasures has been designed with very specific contents, carefully selecting a set of subjects with a high level of specialization: legal, psychological, terrorism, intelligence and organized crime, criminalistics, as well as measures and countermeasures. Given the breadth of content, the course will be taught during a nine-month school period, starting on October 22, in which students will be able to further expand their knowledge thanks to the complementary seminars and guided tours that will be held during the training. academic.
We would not like to say goodbye without first showing our most heartfelt gratitude to all the professionals and collaborators in this first promotion, who have made us believe, from the beginning of its birth, that this project contributes titanically to our objective of canceling, curtailing or simply mitigating the appearance and development of the criminal groups that are causing the greatest damage in the 21st century.
Source: seguritecnia.es[/vc_column_text][/vc_column][/vc_row]